Often companies pursue edge out opportunities – the ability to offer a new product or service which is the result of existing market or product expertise. We bring insight into iterative product and services development, coupled with customer and market validation experience.

Launching a new product or service is risky. Significant time and resources are often necessary and typically underestimated.
We provide expertise in segmenting risk and accelerating the learning cycles necessary to successfully tune a product or service offering toward a market and customer base.
Our Product Launch Services are based on two phases – a fixed price Due Diligence, where we work with you to assess the existing strategy and opportunities. We can then provide follow-on support in strategy development, launch and product/service evolution through our Product PeerSM service.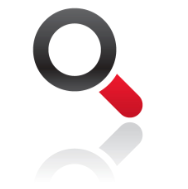 Product/Service Due Diligence
For organizations seeking to validate and optimize an existing strategy.
Our Due Diligence service quickly assesses existing capabilities and plans, providing an analysis and recommendations toward key product and service development factors, as well as strategies for developing customers and markets.

Detail services
Quick assessment of existing business and edge out product or service strategy.
Delivery of analysis and actionable recommendations of target outcomes.
Fixed price. Target timeframe 2-3 weeks.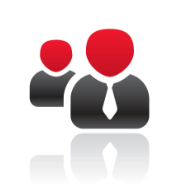 Product PeerSM
For many companies, ongoing strategic support and guidance is valuable for evolving a product or service to the point where a market has been developed and the product or service has been fit to create a profitable revenue model. Product PeerSM provides the oversight and expertise to assists companies and teams in developing their strategy, execution plan and most importantly iterating through product and market fit activities necessary to develop a successful new offering.
With Product PeerSM, clients are supported in two predominant areas:
Product/Service Strategy Development
Partnering to develop an actionable product or service strategy.
We collaborate with the product or service team, developing a strategic plan with actionable first steps.
Detail services
Goal and strategy development with presentation/pitches focused on patrons (e.g. corporate executives, investors)
Customer development strategy.
Resource / Team dependency identification and solutions.
Product / service development strategy.
Actionable plans with specific objectives and metrics.
Product/Service Strategy Launch
Provides positive leverage to launch and evolve a product or service through the customer development stages.
Strategy Launch focuses on a series of iterations where the target market is engaged and customer development is performed for feedback and refinement of product or service offering. The goal of this stage is to develop a profitable product or service by evolving the offering through market feedback.
Detail services
Weekly engagements during launch, focus on iterative feedback and adjustments to launch activity.
Augmentation of strategy.
Pivoting markets and offerings.
Segmenting Risk

We focus on highly iterative product and customer development, yielding incremental feedback across short time frames, reducing time and cost risks in product development.
Accelerating Marketability

Through iteratively developing product and service offerings, target markets can be more rapidly assessed and captured. Product and service investments focus specifically on market penetration.